I had a busy weekend so by get to do much with it yet. I can say I felt the attunement quite nicely, and after grounding and activation I gave an hours worth to the big amythist as seen on my table. (after cleansing and rededicating) when I put it up to my body without making contact I felt the energy. I will continue to post but with the holidays coming I'm quite busy.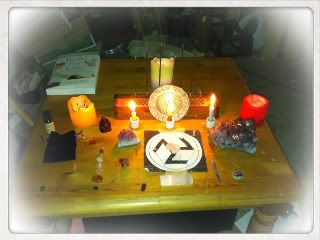 My meditation table.
Newbie

Posts: 38
Joined: Wed Oct 26, 2011 7:51 pm
Location: Katy, Texas.